It has been an insane week in personal life and of course my fantasy life, but never too  busy for another Interrogate the Industry article. I had to take a week off last week, due to deadlines of Fantasy Football guides, T-Ball games, work and more, well….life stuff I suppose. Either way it is great to be back, and to have had the pleasure to interview Seth this week.  I have admired his work and Fantasy knowledge, as with all my interviewees, but it is also great to have interviewed him the week he got a promotion at Fake Pigskin, the site I will be also contributing to as well this Fantasy Football season. It will be great working with him, and the whole staff there.
I have more interviews lined up going forward so thanks again for reading, continuing to read and be sure to keep checking in to davidgonos.com for my work, and especially David's awesome posts concerning Fantasy Football as well. I will be doing my Fantasy Football contributions at Fake Pigskin as mentioned earlier.
So without further ado, let's get to know Seth a bit more shall we??
Interrogate the Industry: Seth Klein
Be sure to follow Seth on Twitter @sethdasportsman
1. Everyone got their Fantasy Industry start somewhere. Talk about yours as brief or detailed as you like.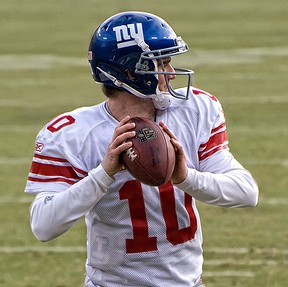 My start in fantasy sports began about 17 years ago, when leagues still required you to fax in your lineups. But my start in the fantasy industry itself began on Twitter in 2012, and interestingly enough, it was all the doing of my annoyed girlfriend at the time (now my fiancee). Tired of my constant New York sports team posts on Facebook — she's a Chargers fan so the Eli Manning ones irked her the most — I was told (ordered) to find another outlet.
So I decided to try out Twitter, where I began to get followers who were asking for fantasy sports advice. This eventually led to some podcasts and ultimately gigs at BucketsOverBroadway.com and FantasyTrade411.com (now ProjectRoto). After some time there, I moved on to become lead editor at FantasyCPR.com, where I honed my editorial and leadership skills. Eventually this would give me the opportunity to become editor-in-chief at FakePigskin.com, which is where I am now. I also write at Razzball.com and do rankings at FantasyPros.com.
It's crazy to think how this came about in such a relatively short time. Sports and fantasy sports have been a lifelong passion of mine and to be able to write about and it and discuss it with colleagues every day of the week is a dream come true. I'm so excited to be where I am right now, but this is only the beginning. You'll be seeing big things from this guy in the future…
2. If there is one thing you could change in the Fantasy Industry right now, what would it be? Why?
To quote Rodney King, I wish everyone would just get along. It drives me nuts to see the pettiness and dragging through the mud that many people in the industry often resort to. I don't feel like any of us are better than one another, regardless of position, site we write for, point of views etc. Difference of opinion is welcomed, but being rude and feeling like you're above others is unnecessary. Everyone is here for one thing, and that's to write, talk about and discuss fantasy sports.
3. Are there any players you had doubts about, or were waiting for regression that hasn't come yet and now buy in to rest of the season? Who and why? If no one, give an example and why?
Whether I didn't think they'd be very good or that I thought they'd underperform based on lofty preseason expectations, here are a few guys that have have proved me wrong so far:
Dee Gordon, Josh Donaldson, Jordan Zimmermann, Yasiel Puig, Coco Crisp, Fernando Rodney, Ryan Howard, Dexter Fowler, Rafael Soriano
4. Name a few players you are targeting in trades? Any Players you are trying to move while you can? Why?
Guys I'm targeting in trades: Cole Hamels, Jay Bruce, Max Scherzer, Matt Kemp, Hunter Pence, David Price, John Lackey, Zack Wheeler, Anthony Rizzo, Khris Davis
Guys I'm trying to move: Yordano Ventura, Nelson Cruz, Shelby Miller, Jason Hammel, Lonnie Chisenhall, Danny Duffy, Dee Gordon, Justin Verlander, Joe Mauer, Huston Street, Manny Machado, Tim Hudson, Alexei Ramirez, George Springer, Buster Posey
5. Do you play Fantasy Football? If so do you prefer a certain Fantasy sport over the other?
I play fantasy football religiously. I am also very into fantasy basketball. Fantasy baseball is still my one true love, though. The daily care it takes to manage a team and the intricacies of each and every little stat makes fantasy baseball superior to the others in my opinion. Unlike football, there is very little luck factor when you play out a six-month season of fantasy baseball. Fantasy baseball is not for the faint of heart, many have died trying.
6. If you could make a cameo in any television show or movie which one would it be? What kind of character would you be?
Easy. Seinfeld. Bar none my favorite show of all time. I would love to play one of the guest characters either Jerry, George or Kramer get into some kind of issue with or one of the guys Elaine dates. What's so genius about the show is that till this day, even 16 years after it's last airing, is that we can all remember every side character on the show. "Man hands", "the low talker", "Lloyd Braun", "Sue Ellen Mischke, the O'Henry candy bar heiress", "Puddy", "the bubble boy", etc. They are ingrained in our memories forever. That would be so cool to have people always remember me as "that one guy from that one episode of Seinfeld". *stops gushing*