Every now and then, I like to step back and regroup, and explain what I've been doing lately. At least from a professional perspective, I want to share with you what's going on with this blog, with this brain and with this rash that just … won't … clear up.
Why do you care?
Why do I care if you care? Well, why wouldn't I? Don't be so hard on yourself!
So bare with me, David Gonos, as I walk you through the past 12 months or so of my professional life. Wow, I just made this sound way boring, but really, there's some good stuff in here!
1 Year Ago: David Gonos & SI.com
Last year at this time, I was four months in on this website. I had built it up from a few views, to – a few more views. I had backed away from RotoExperts.com, which I enjoyed writing for, and I was talking with a couple different sites, before finally writing for SportsIllustrated.com, with Eric Mack, my former colleague at CBSSports.com. We're getting the band back together!
6 Months Ago: 101 Fantasy Baseball Tips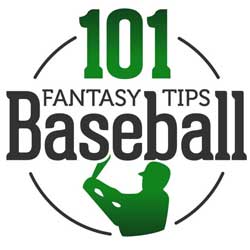 I worked for the first few months of the year on the e-book, "101 Fantasy Baseball Tips," where I assembled essays from over 50 Fantasy Baseball writers, including Emack, Nando Di Fino, Cory Schwartz and dozens of much more talented Fantasy minds than myself.
3 Months Ago: DFSEdge.com
I joined forces with DFSEdge.com, a Daily Fantasy Sports content site, and reconnected with Doug Anderson, my editor at RotoExperts.com. Within a few weeks, Robert Poe also brought in Todd Zola of ESPN and Mastersball and Derek Carty.
We quickly became a ballplayer in the Daily Fantasy Sports industry, and we're gearing up for a huge football season.
1 Month Ago: FantasySports.org
Last month, after a lot of excited talk about the future, I partnered up with David Kitchen at FantasySports.org. We're covering the Fantasy Sports industry, with a great staff that includes writers Ben Pritchett, Davis Mattek and Christian Hardy.
Our job is going to be informing you of great products, tools and articles across the Fantasy Sports landscape. When a site changes something, we're going to find out why. When a new product is unleashed, we're going to have the first look for you, with some quotes from the decision-makers.
Without question, this is the most excited I've been about a project since joining the CBSSports.com Fantasy Content staff in 2003 – 10 years ago last month.
One of our favorite part of this new site is the customizable draft boards we're selling. You can get your league name printed on the board, and have it customized to the size of your league, whether it's an 8- or 20-team league, and you can tell it how many rounds your draft is. You'll get a clean, perfectly customized draft board, with over 450 player stickers to place on it during your draft.
From great new apps, to looks back on Fantasy history, to interviews and features on the movers and shakers in the industry, FantasySports.org just became, "The Tonight Show" of the industry. We'll keep you informed and entertained every step of the way. No Carnak or Jaywalking, though.
Right Here, Right Now
A couple weeks ago, I helped judge the final round of TheFakeFootball.com's Fantasy Football Writer Contest – which named Justin Bonnema their 2013 winner.
---
Last week, I reviewed Matthew Berry's new book, "Fantasy Life," and was very happy to see a totally unnecessary acknowledgement to me from Matthew in the back of the book. I recommend you read it because it's hilarious – not just to see my name. Ha!
---
Former RotoExperts colleague Jake Ciely of Football.com asked me to participate in The Fantasy Top 100 Players, the #FFTop100, which is a compilation of the rankings from a couple dozen of the top writers in the industry, including Jamey Eisenberg of CBSSports.com.
Each week, they release the next 20 players, and they're about to release players 41-60 this week.
---
A few days ago, the guys at FantasyPros.com asked me to take part in a Fantasy roundtable piece.
These five pressing Fantasy questions about wide receivers were answered by myself, and three other Fantasy Football writers:
Who is your top WR breakthrough candidate for 2013 and how soon (round) should he be targeted in a 12 team, standard draft?
Give us a wideout that will disappoint fantasy owners and tell us why you feel that way.
Percy Harvin & Randall Cobb are going off Standard & PPR draft boards at right around the same spot. Who would you rather have on your team and why?
Who will have the better fantasy season (Standard/PPR) and why: Wes Welker or Danny Amendola?
James Jones caught 14 TD passes last season. Our consensus projections have him hauling in 8.6 TDs in 2013. Do you like the Over or Under on that amount?
---
Also, I'm currently in second place in Tout Wars, and there's NO WAY I can win this thing for a second time. (REVERSE JINX!)
---
So that's it! If you want to keep a closer eye on me – please follow me on Twitter and shoot me some questions! If you're a new website, send me your contact information and let us know what's going on with your site, and what new features or tools our readers might want to know about.
You can also follow me on my David Gonos Facebook page, where I regularly post links to my stuff, my Fantasy friends' stuff, and random funny things I come across throughout the day.