[Editor's Note: Once a week, we're going to be exposed to the inner workings of the Mind of a Yeti. Normally, his blog is found at FifthPeriodLunch.com, but he has such a love for Fantasy Football, he agreed to post some of his ramblings here each week. Yeti Vedder wants to help you, also. Don't judge him just because he likes the Patriots! — DG]
*So far this season, I have lost on the Ravens field goal kick that looked like it was no good and this week I'm going to lose due to RGIII trying to be a tough guy and get that extra yard. Yeti Vedder is having a rough season.
*I still think RGIII is a top 5 QB. In no order, it goes Drew Brees, Tom Brady, Aaron Rodgers, Matt Ryan, and RGIII.  Every other QB is on a lower level.
*Surprised I have Matt Ryan on that list?  Don't be!  The guy has the best weapons in football with Roddy White, Julio Jones, and Tony Gonzalez!  He is finally realizing this!
*Everyone had Alfred Morris being this good, right??? Right???
*Quickly, before the season started if I had asked you if Alfred Morris was the RB for the Redskins or a cat from a cat food commercial what would you have answered?
*Wes Welker has totally been worked out of the Patriots offense. The guy only had 13 catches in week 5. This is me being very sarcastic!  A WR that hasn't done much in a Patriots uniform is Brandon Lloyd!
*Do you guys know anyone that was high on Alex Smith going into the season? I do, and his name rhymes with Betty Cheddar! I never want to toot my own horn, but, BEEP BEEP!
*5 players that had Fantasy owners saying, "I am a Fantasy Football God!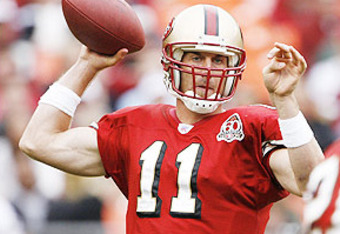 Alex Smith- 303 yds passing/3 Tds/49 yds rushing = Solid!
Reggie Wayne- Has been one of the best WR's in all of football
Victor Cruz- Had owners dancing after every TD!
Tony Gonzalez- We all had him with better numbers then Gronk and Graham!
Marques Colston- 2 weeks ago I left you for dead. Yei apologizes!
*Hey Philadelphia, how is Michael Vick working out for you this year? I wonder if they could resign Donovan McNabb? Maybe even get some Chunky Soup?
*Eli Manning has to be one of the most frustrating QB's to own. You see that the Giants win and put 41 points on the board. Sure he threw 3 TD passes, but he only throws for 259 yards? I feel like this is typical Eli. He will never be an elite fantasy QB. I'll take him in the playoffs though!
*Craziest stat of the week? Tony Romo was on his bye week and still threw an INT!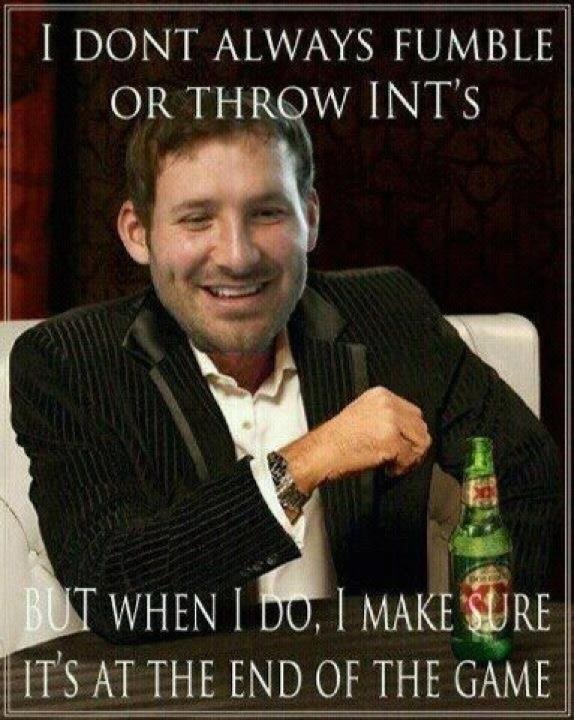 *Anyone running to pick up Brady Quinn? Maybe if you can use his Notre Dame stats!  By the way, you stay classy Kansas City fans!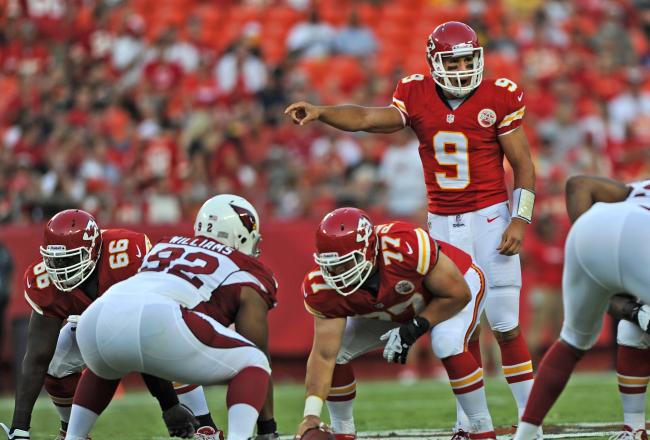 *5 players that had Fantasy owners saying, "WTF!"
Jimmy Graham- 1 catch/4 yards/ a lot of pissed owners!
Chris Johnson- I knew you wouldn't stay away long!
BenJarvus Green-Ellis- 3 weeks in a row! 9 carries-14 yds! AWFUL!
Cam Newton- Out played by Russell Wilson!!!
C.J. Spiller/Fred Jackson- I hope they are still hurt!!!
*As much as this hurts me, BenJarvus Green-Ellis has to be the most disappointing RB this season. He has been just awful! Yet again, Bill Belichick looks like a genius!
*Gronk and Graham had a total of 5 catches and 39 yards yesterday! They are totally worth 2nd or 3rd round picks!!! Tony Gonzalez has way better numbers and went about 5 rounds later and has owners of him reaping the benefits!
*Team name of the week: I Pitta The Fool!
*Top 5 SI cover girls of all time!
*Kathy Ireland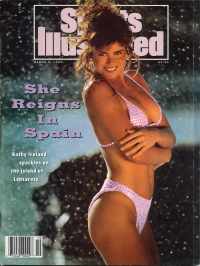 *Elle Macpherson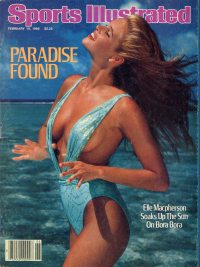 *Kate Upton
*Brooklyn Decker
*Christie Brinkley
*Honorable mention to Paulina Porizkova!
*Remember when Steven Jackson mattered? Remember?
*Where have you gone Shaun Alexander, our nation turns its lonely eyes to you.
 Notice I stayed with the swimsuit theme!
Any questions or comments you can find Yeti on Twitter @YetiVedder.  He'd love to hear from you!