The following random thoughts have been provided by Yeti Vedder. He writes for us from time to time and downloads his thoughts for our amusement. The views expressed in this article are those of the Yeti and do not necessarily represent the views of, and should not be attributed to David Gonos — especially when he talks all sweet and fluffy about any Boston team. However, any direct shots he takes at New York teams have my full support. Enjoy!
*How have Lindsay Lohan and Chris Brown not dated yet? Talk about a match made in human trash heaven!
*I have watched all of Colin Kaepernick's starts and I can honestly say I believe he is already a top 15 QB in the NFL. Alex Smith is as well. I rank them at 12 and 15. Colin is going to be a better player when all is said and done. Smart move by Jim Harbaugh.
*Rajon Rondo has to be one of the dumbest players in the NBA. Fun to watch. But dumb as hell. When you know you are the best player on your team you don't start fights with the likes of Mr. Kim Kardashian. You tell your coach who then put in Chris Wilcox or some other ninth or 10th man and let them scrap with him. Little Rondo needs a good talking to.
*Derek Jeter, you big fatty you. I have always wanted to say that. Thanks New York Post.
*Why is Josh Hamilton free agent kryptonite? I get it. The guy had a drug problem. Key word in that sentence is HAD a drug problem. The last couple of years he has been one of the top five players in baseball and he is still only 31. Why has no team offered him a 6 year deal? He has had his injuries, but the guy is a beast when he is healthy. I think the only hitter I'd rather not face then Hamilton is Miggy Cabrera. As a huge Red Sox fan why look at Nick Swisher and Cody Ross when you can get both players production in Hamilton??? Makes NO sense!!!
*Speaking of my Red Sox, I must be the only fan that was PSYCHED when they had rumors of trading Jon Lester for a top prospect. Lester hasn't pitched well in 2 seasons now. How does he all of a sudden magically find his pitching arm again? Beckett being gone? Farrell being back??? I would still unload him and take a chance on a free agent. I think a change of scenery will benefit Lester and the Red Sox. I love Jon Lester, but if I can get Wil Myers for him I say adios!
*Just when Dwight Howard is starting to look healthy and the Lakers are starting to play better they lose badly to Orlando at home. This team needs to find their heart ASAP!
*Tom Brady is the MVP of the NFL, Patriots, Male Modeling, and TV athlete commercials! This guy can do no wrong. Honestly name another player that is more valuable? The Pats lose Aaron Hernandez … No big deal. Gronk is now out, and they score 108 points in 2 games. Why? A little engine named Brady. No other player is as valuable to his team. Not even Peyton Manning. Tim Tebow brought the Broncos to the playoffs last year as I recall. So stop calling Peyton a miracle worker!
*Tweet Of The Week:
I bet Mariah Carey really wants a shit ton for Christmas. #notjustyou

— Pete Holmes (@peteholmes) December 2, 2012
*I think it is complete B.S. That the Spurs got fined for sending players home. If they had been there and sat the entire game would Stern still have fined them? It is simply ridiculous. It shouldn't matter what players play. That is why they have a coach! To make game decisions. How come the NFL doesn't fine teams for resting players before the playoffs? MLB too? David Stern is the worst!
*Kate Middleton is pregnant.  If the kid comes out huge and hairy there is a very good chance it could be Prince Yeti.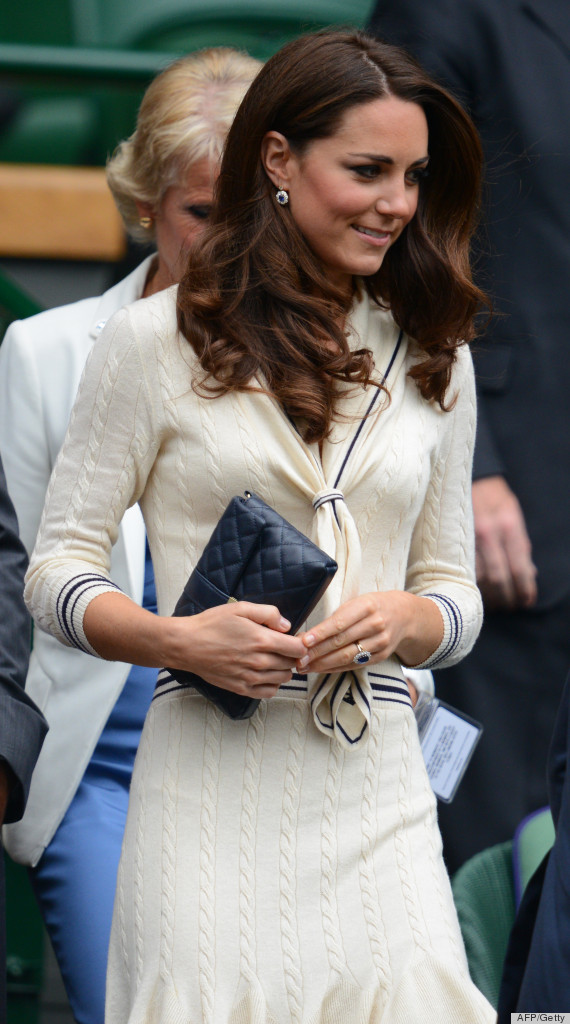 *There was a guy with a Mitt Romney tattoo on his face. Rumor has it he has a McCain-Palin 2008 tramp stamp as well!
*Notre Dame will lose the National Championship to Alabama. The Irish's defense carries them. Unfortunately, Alabama has a good defense and a better offense.
*Johnny Football has to be the dumbest and most un-creative nickname ever. He should still take home the Heisman.
*Robert Griffin III is the NFL rookie of the year. I will get grief for this, but without him the Redskins MIGHT have 1 win. Yes, I understand that Andrew Luck has been awesome as well.
*The two best TV shows on right now are "Boardwalk Empire" and "Homeland." It isn't even close.
*Kirk Cameron, meet Angus T. Jones. Seriously, this kid had it made and simply just took a huge dump all over his career. Charlie Sheen can do that. Unfortunately for Angus, he can't. Sheen was into strippers and getting messed up. Angus is named Angus and went religious loco on us. I always hated that show anyways. Watch one episode and drink every time that stupid men sound happens in between scenes. You'll be wasted in no time!
*Unless you are in AC/DC, the name Angus is never cool.
*On the other hand the name Eliza is sexy as hell.
*I never thought I'd like another American Idol song after Ruben Studdard's "Sorry 2004," but Phillip Phillips has done it with the song, "Home." It is simply a great tune. I thought it was Mumford and Sons the first time I heard it. Which is never a bad thing!
*Best Christmas song is "Santa Claus is Coming To Town," by Bruce Springsteen. The worst Christmas song is "Simply Having A Wonderful Christmas Time," by Sir Paul McCartney. I love the Beatles and Sir Paul, but that song BLOWS!!!
*Where have you gone Tracy Gold, our nation turns its lonely eyes to you.
Any questions or comments you can find Yeti on Twitter @YetiVedder.  He'd love to hear from you!